Series information
Open Area furniture creates spaces within spaces for the individual or the group. In today's modern activity-based open office work environment, finding a place to settle down when you're no longer tethered, can be a challenge.
Individual work pods allow a drop-in space to work amongst your peers without being emersed in all the activity. Access technology, power, and data any place and any time. Enjoy the benefits of the open work place and collaboration when needed to enhance your productivity and wellness.
Group work pods are the perfect retreat from the confines of the boardroom, creating a relaxing atmosphere for team and project work with access to technology and the open office resources. These ABW collaborative spaces offer a healthy balance between solitude and collaboration, creating a hub for team meetings or a workshop for project management tasks.
Individual private lounge chairs is an area for the person to find the personal. A reflection point to think about the tasks at hand, the day ahead of you, or to meditate and think of nothing at all. Rejuvenate the mind and the body by plugging in or disconnecting entirely.
Attributes
Seating is included where shown
All pods include power as standard
Power is available as a duplex outlet or a combination power and USB outlet
Panels are available in heights between 50" and 58"
Panels available in different combinations of laminate, fabric, whiteboard, and/or glazing
All work surfaces are high pressure laminate
All finishes co-ordinate with other Global SA Category offerings
Pods can be integrated with other Global CAT1A and CAT1B systems
Personalize with custom graphics
Features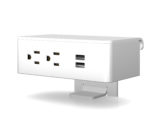 Desk top power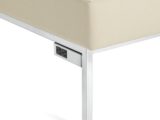 Seated power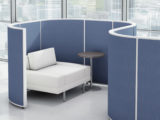 Curved panel design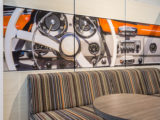 Personalized graphics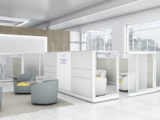 Multiple finish options
---
Activity Based Work Pods
CAT6 - Support Space Furniture
Model / Styles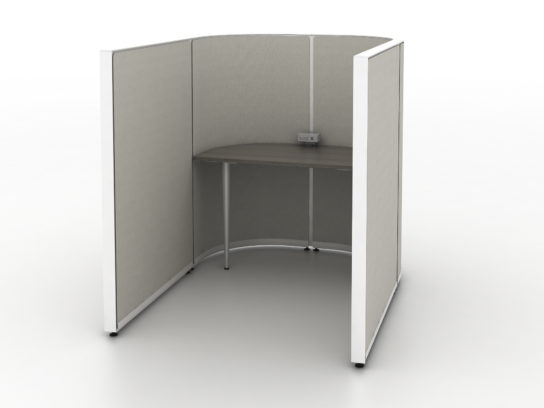 With Work Surface Option 1
GoCUID #
6OIWWSFSLXC1H47XYXX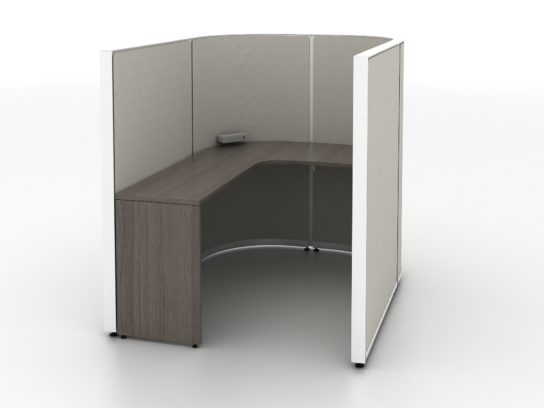 With Work Surface Option 2
GoCUID #
6OIWWSFSLXC1H47XYXX
With Work Surface Option 1

With Work Surface Option 2
Model / Styles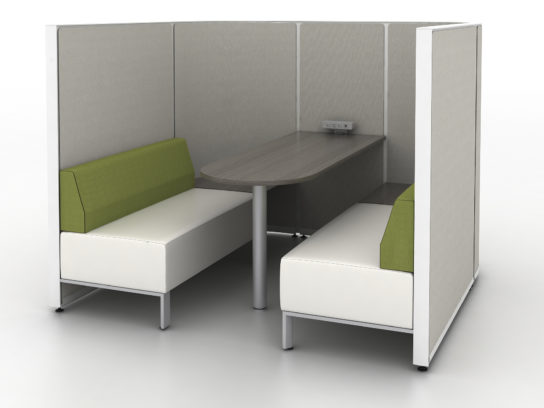 With Sofas, Work Surface, & Side Tables
GoCUID #
6OGWWFFSLXC2H47XYXX
With Sofas, Work Surface, & Side Tables
Model / Styles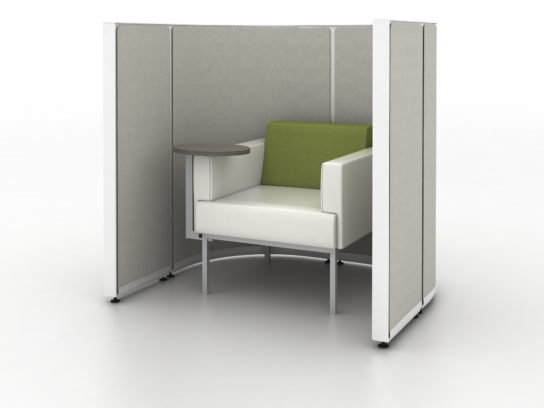 With Tablet Work Surface Option 1
GoCUID #
6OPLWLFSLXC3H46XYTA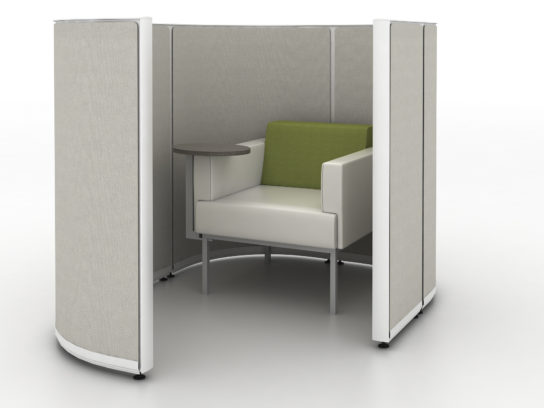 With Tablet Work Surface Option 2
GoCUID #
6OPLWLFSLXC3H46XYTA
With Tablet Work Surface Option 1

With Tablet Work Surface Option 2
Fabrics & Finishes