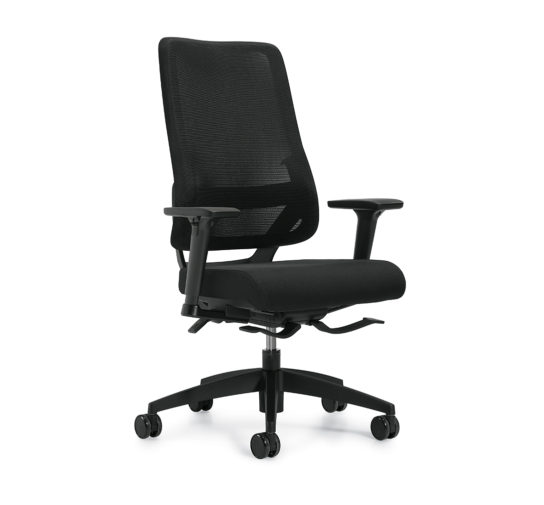 Actual arm and/or mechanism detail may differ slightly from image.
Sora
Model#: 6941-8-S-E3-VU19
SA#: E60PQ-120001/058/PQ
Description
Sora redefines office ergonomics with a beautifully sculpted mesh back chair. High back with comfort cool knitted mesh available in 24 colours and upholstered seat. Industry leading weight sensing synchro tilt mechanism that requires no tilt tension adjustment. Multi position tilt lock control. Back tilts at a 2:1 ratio to the seat. Arms are height and width adjustable. 5-leg injection moulded base comes standard with dual wheel carpet casters.
Attributes
Chair Type
Rotary Task
Headrest
No Headrest
Backrest Height
High
Lumbar Support
Adjustable Height
Casters
With Casters
Armrests
Height/Width Adjustable
Seat Depth
Adjustable
Seat & Backrest Locks
Multiple Positions
Tilt Mechanism
Synchro Tilt
Stacking Capability
Non-Stacking
Upholstery
Mesh Back, Fabric Seat
Green Chair Certification
Certified
Dimensions
Dimensions are: 24"L x 25"W x 47.5"H
Cubes: 20.25 cubes
Weight: 48 lbs, shipping weight 60 lbs
Ergonomic Features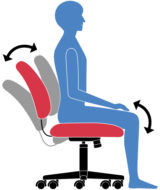 A.
TENSION ADJUSTMENT
Increase or decrease to match body weight. Allows you to rock comfortably, without heavy pushing, reducing muscle fatigue.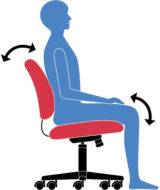 B.
CHAIR TILT LOCK
Lock the tilt movement in one or more position(s) to accommodate your working posture. Allows you to lock your chair in a comfortable and supportive position. (can be either single position or infinite style).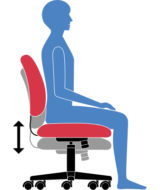 C.
SEAT HEIGHT
Raise or lower to allow your feet to rest flat on the floor. Avoids pressure under your thighs, easing blood flow.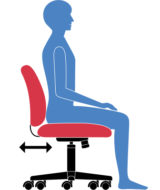 E.
SEAT DEPTH
Change the depth of the seat to accommodate the length of your thighs. Keeps your back in contact with the backrest while avoiding pressure behind your knees.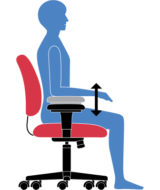 H.
ARM HEIGHT
Raise or lower to support your forearms. Reduces muscular effort in neck and shoulders, minimizing risk of pain.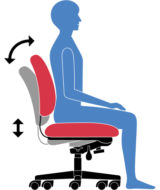 L.
SYNCHRO-TILT MOVEMENT
Backrest reclines at a faster rate than the seat, increasing the angle between your torso and thighs. Enhances comfort and encourages dynamic body movement.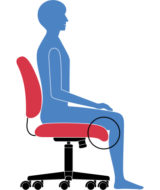 M.
WATERFALL SEAT EDGE
Reduces pressure at the back of your knees, contributing to good blood flow.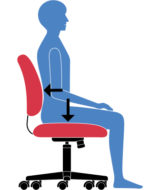 N.
PROPERLY CONTOURED CUSHIONS
Support the body, effectively, allowing you to sit longer without discomfort.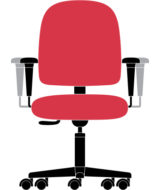 Q.
WIDTH ADJUSTABLE ARMS
Allows outward movement of armrests to match shoulder breadth. Ensures armrests properly support forearms, reducing muscular effort in neck and shoulders.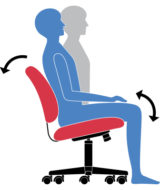 S.
CENTRE-TILT MOVEMENT
Chair tilts from a pivot point under the centre of the seat, allowing you to rock. When your feet are well supported, blood flow is enhanced.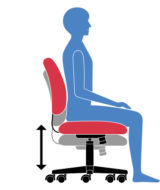 U.
SOFT DESCENT PNEUMATIC LIFT
Gently and gradually lowering the seat helps you easily select proper seat height without causing a jerking motion.